Design is my passion
As long as you've got passion, faith and you're willing to work hard, you can do anything and have anything you want in this world.
About me
For the last 20 years I've been working for well-known multinational companies as a graphic designer. I have studied computer information systems and graphic design, a combination that proved extremely helpful both for understanding and implementing high quality design projects and creating value for my clients.
I am always looking for new challenges that require a great deal of inspiration and creativity to take graphic design to the next level.
I enjoy sharing and discussing ideas with my clients' creative teams and collaborating with them to carry out large graphic projects and marketing campaigns.
As a freelancer, I help organizations create the appropriate, professional image towards their audience.
To that end, I design state of the art websites, professional-looking presentations for products and services, infographics, corporate logos, leaflets/ brochures, posters, stationary and other marketing material aiming at establishing a strong corporate identity for my clients.
Recently, I have started designing UIs for mobile applications (Android & IOS).
More Specifically
Designing print communications such as brochures, fliers, ads, posters and banners
Designing print communications such as catalogs, directories, and annual reports
Designing logos, business cards, and letterhead
Designing newsletters, magazines, and newspapers
Designing books and booklets
Converting print communications to formats for the Web and smartdevices such as tablets and phones
Creating resumes and business forms (including invoices, inventory sheets, memos, and labels)
Designing and publishing web sites
Designing slides shows, presentations, infographics and printing handouts
Creating greeting cards, banners, postcards, candy wrappers, and iron-on transfers
Making digital scrapbooks and print or digital photo albums
Creating decorative labels, envelopes, trading cards, calendars, and charts
Designing store signs, highway signs, and billboards
Creating more attractive, readable reports, posters, and print or on-screen presentations
Taking work designed by others and putting into the correct format for digital or offset printing or for publishing online
Awards
Poster for Tomorrow, 2012 edition: "Gender Equality Now!" - Paris, France
Participate as a juror, (2012)
Poster for Tomorrow is an independent, non-profit organization, whose goal is to encourage people, both in and outside the design community, to make posters to stimulate debate on issues that affect us all. Every year poster for tomorrow chooses a basic human right to draw attention to.

Greek Awards of Graphic Design and Illustration - (ΕΒΓΕ)
Award for printed advertising - Art Direction, (2007)

"Best Designed Deliverable in Europe" -  Holland
1st European price on behalf of Deloitte & Touche, (1999)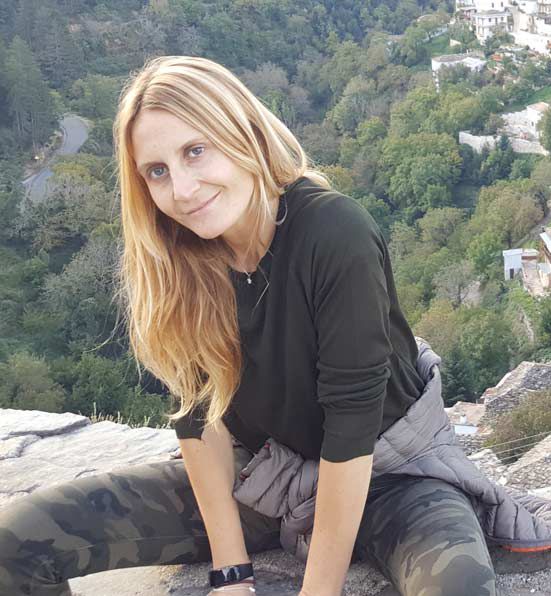 "MARIA DOUKA - GREEK NETWORKING"
Not your average setting for a business meeting…and yet, it was here on the Greek Island of Spetses, in the Sarconic Gulf, where Florence Rossollin and Yves Ronin have holidayed for the last 20 years, that they met Maria Douka. The idea of a Franco-Greek partnership with this webdesigner based in Athens instantly took hold.

Maria's artist-computer engineer profile sits well with Markcom's own image. Having completed her studies in computer science at the American College of Greece, followed by a diploma in design, she worked for a number of large companies, which in a curious quirk of fate, were all linked to the transport sector. Maria Douka thus found herself designing the website for Athens Airport, as well as originating communication tools for a helicopter company, a bicycle importer and a cruise specialist. Progressively, she specialised in web design, adopting her trademark artistic approach, infused with her love of shape and colour. And it is precisely in this vein that Maria Douka has designed the website for Indra, PMC Computing, Parions sur Hippodromeand, similarly her current project updating Markcom's website.

Against the backdrop of an otherwise bleak economic climate, where the majority of Greek agencies are disappearing, Maria is making the best of a challenging situation by concentrating on Europe and her boundless creativity.
Print Publishing
Photoshop, Illustrator, ImageReady, InDesign, Corel, QuarkXPress, Streamline
Web Design, Development
Joomla, Dreamweaver, Flash, Fireworks, FrontPage, Pagemill, Interactive Multimedia - Toolbook
Video & Audio
Premiere Pro, Encore DVD, Pinnacle Studio